psalms against witchcraft – psalms 59, 91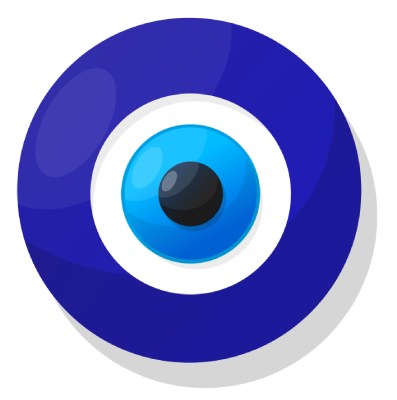 psalms against witchcraft + witchcraft prayer Psalm 59 + Psalm 91 .These psalms have miraculous power and try to cancel curses and witchcraft on man, and bring mental and psychological strength to strengthen stability and faith
The Witch in Psalm 59
The Psalm contains magical formulas
and a counter-curse that is comparable to traditional African ways
of dealing with the problem of witchcraft. It is argued that this
content makes the Psalm an ideal protective text that can be added
to the list of Psalms already used for protection
against magical assaults.
Psalm 59 – psalms against witchcraft
1. For the conductor, al tashcheth; of David a michtam, when Saul sent and they guarded the house to slay him.
2. Save me from my enemies, my God; strengthen me against those who rise up against me.
3. Save me from workers of iniquity, and rescue me from bloodthirsty men.
4. For behold, they lurked for my soul; strong men lodge against me, neither [for] my transgression nor [for] my sin, O Lord.
5. Without iniquity, they run and prepare themselves; awaken towards me and see.
6. And You, O Lord, God of Hosts, God of Israel, arise to visit upon all the nations; be not gracious to any treacherous workers of iniquity forever.
7. They return in the evening, they howl like a dog and encircle the city.
8. Behold, they spew forth with their mouth; [they have] swords in their lips, for who hears?
9. But You, O Lord, will scoff at them; You will mock all the nations.
10. [Because of] his strength, I hope for You, for God is my fortress.
11. The God of my kindness will precede me; God will allow me to see in those who watch me.
12. Do not kill them, lest my people forget; remove them from their possessions with Your power and bring them down, O Lord our Shield.
13. The sin of their mouth is the word of their lips, and they will be seized because of their haughtiness, because of the curse and the lies that they tell.
14. Destroy [them] with wrath so that they will be no longer, and they will know that God rules over Jacob to the ends of the earth forever.
15. And they will return in the evening, they will howl like dogs, and they will encircle the city.
16. They will roam about to eat if they are not sated, so that they will lodge.
17. And I will sing of Your power, and I will sing praises of Your kindness in the morning, for You were my stronghold and a refuge on a day that I was in straits.
18. My strength! To You will I sing for God is my stronghold, O God of my kindness.
Psalms 91 – prayer for protection – psalms against witchcraft
1. He who dwells in the covert of the Most High will lodge in the shadow of the Almighty.
2. I shall say of the Lord [that He is] my shelter and my fortress, my God in Whom I trust.
3. For He will save you from the snare that traps from the devastating pestilence.
4. With His wing He will cover you, and under His wings you will take refuge; His truth is an encompassing shield.
5. You will not fear the fright of night, the arrow that flies by day;
6. Pestilence that prowls in darkness, destruction that ravages at noon.
7. A thousand will be stationed at your side, and ten thousand at your right hand; but it will not approach you.
8. You will but gaze with your eyes, and you will see the annihilation of the wicked.
9. For you [said], "The Lord is my refuge"; the Most High you made your dwelling.
10. No harm will befall you, nor will a plague draw near to your tent.
11. For He will command His angels on your behalf to guard you in all your ways.
12. On [their] hands they will bear you, lest your foot stumble on a stone.
13. On a young lion and a cobra you will tread; you will trample the young lion and the serpent.
14. For he yearns for Me, and I shall rescue him; I shall fortify him because he knows My name.
15. He will call Me and I shall answer him; I am with him in distress; I shall rescue him and I shall honor him.
16. With length of days I shall satiate him, and I shall show him My salvation.
Donate now for "Witchcraft & curses Removel"
I will make for you Witchcraft Curses removel &  Breslove Yeshiva in Jerusalem Pray for you,
at the Western Wall, the entire yeshiva will pray for your salvation.
1- Witchcraft Curses removel for a single person A One-time donation A one-time action: 45$ / Payment by PayPal
2 – Witchcraft Curses removel 160$ for your whole family (One-time donation) + With conversation and explanation and advice from the Rebbe.
3 – monthly cleaning, every week for your whole family + 40 days of daily cleansing and prayers in the holy places. $400 / Payment by PayPal
4 – Witchcraft Curses removel – whole family
Prayer and blessing At the Western Wall and King David tomb online by WhatsApp within 1-2 days.
+ full cleansing of evil eye & curse & witchcraft
+ Amulets to make at home, excellent for protection from the evil eye and spells
+ with helpful prayers
+ personal guidance = 1800$
Payment by PayPal